Solar Flickering Flame LED Torch Lights
Location:Index--->Product Center >> RGBW LED garden lamps >> Solar Flickering Flame LED Torch Lights
Name:
Solar Flickering Flame LED Torch Lights
Color index
Ra80
Lead time
10-15days
Product Detail
Solar Flickering Flame LED Torch Lights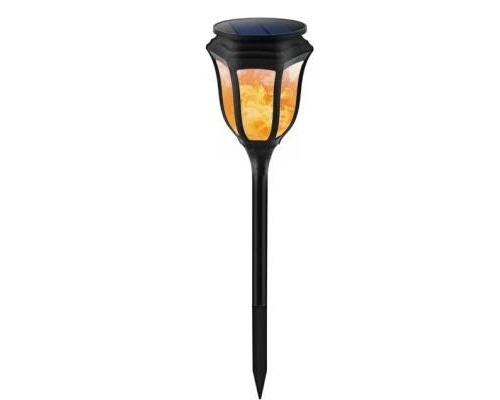 With a 5.5V and 1.2W polycrystalline silicon solar panel and 2200mAh Li battery, as well as 96pcs super bright 2800K warm white 2835 LED, this Solar Flickering Flame LED Torch Lights are specailly designed with flickering flames warm white llights, looks like bruning fire, which are very much suitable for garden or other decorative lighting.
1.5W and 35LM output
polycrystalline silicon solar panel with 17.5% transmiting rate, 6-8hours can be fully charged
A photosensitive control switch on top panel, to switch on and off the lights. At day time, the solar panel will converts sunlights into electricity and recharge the battery, while night comes, the lights will turn on.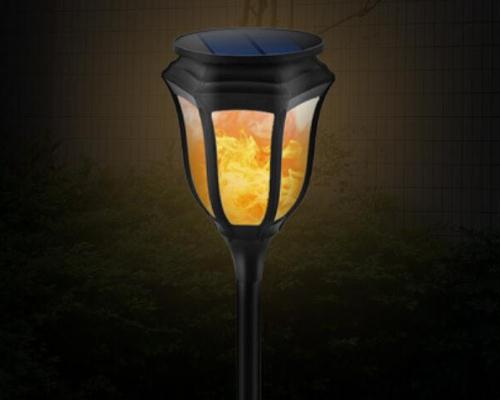 Fix the parts and desert anywhere you want to. Aluminum housing, Plastic tube and plastic ground spike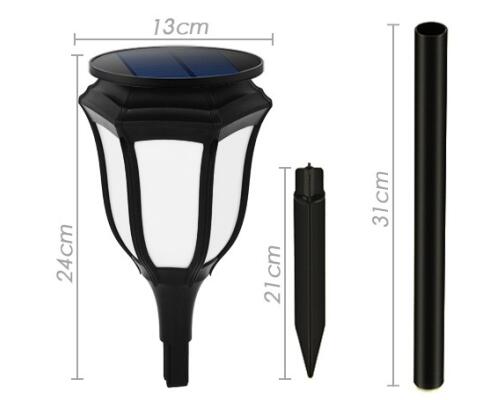 IP65, waterproofed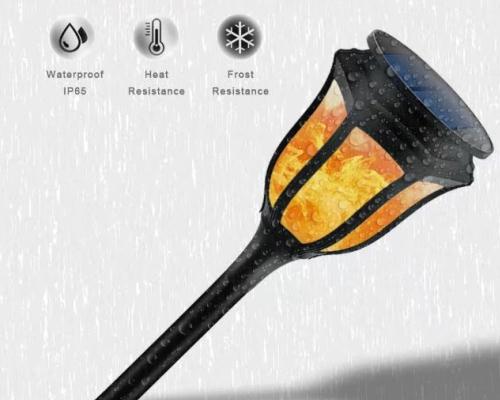 They are installed anywhere you want, without any wiring job, very much suitable for outdoor events, like Party, Camping, Barbecue, as well as yard, pathways, pool, garden, bench, patio, fence and deck.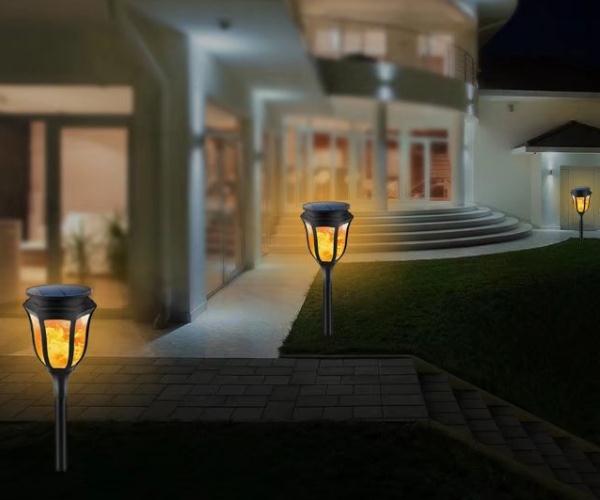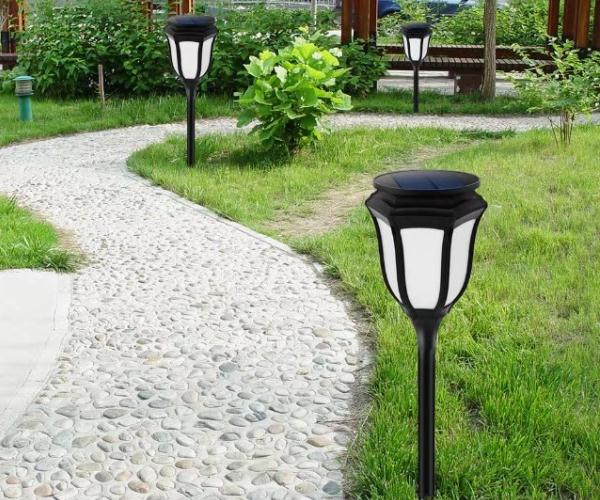 Related Products
30W RGBW LED Flood ...
50W RGBW LED Flood ...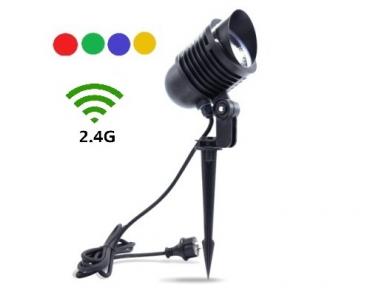 9W RGBW LED Garden ...